Lots more companies in the crypto industry are affected by the bankruptcy of FTX.
By today all the funds of the FTX were frozen and most of the companies are reporting that they have frozen funds in FTX. Three companies were announcing larger losses during the past 3 days.
According to the Financial Times, $50 million worth of assets of crypto hedge fund Galois Capitals were stuck on the FTX.
Hong Kong-based crypto platform Hbit Limited announced that they couldn't withdraw $18.1 million worth of cryptocurrency before FTX stopped withdrawals. From this freeze, 13.2$ M Digital assets are owned by users of Hbit. The company says, that they are taking steps to withdraw funds as soon as possible.
The CEO of Nigerian Web3 startup Nestcoin, Yele Bademosi, also announced on Twitter that they also failed to withdraw funds from FTX. And the company has laid off some workers to bear the loss of their investment.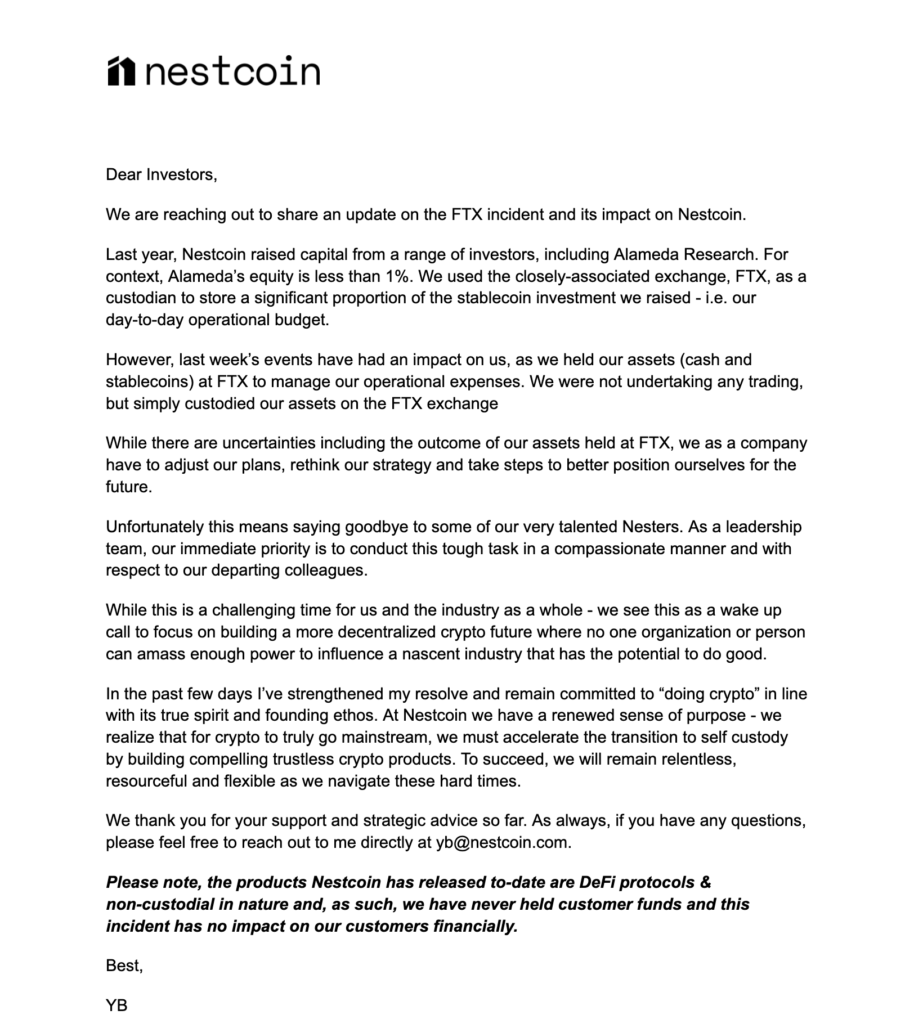 On Nove 11 FTX announced, more than 130 companies have invested in FTX and FTX US platform. All of these companies will be affected during the free.